In order to ensure that our work is efficient and useful to our communities, ELSA cooperates with important organisations that provide us the technical assistance we need to make our work improve day by day. If you are interested in supporting ELSA you can approach us at president@elsa.org.
ClickMeeting was founded in 2011 by GetResponse, the leading email marketing platform. The idea was to provide a complete webinar solution for businesses, large and small. Over the next five years, ClickMeeting grew so much that, in 2016, it spun off as a separate company.
Our mission is to be the premier provider of flexible, self-service webinar solutions that help you reach, engage, educate, and convert your audience. ClickMeeting is rich in features that help you before, during, and after your webinar.
ClickMeeting is the General Webinar Partner of ELSA.
Since 1998 Wolf Legal Publishers (WLP) has been active as an independent legal publisher. With books, journals and reports in the field of (international) criminal law and (international) public law, including human rights, WLP is leading.
In addition to the production of "ordinary" books, we are involved in specialized publications that were not easy to place in the "normal" publishing houses, or which are often no longer published by these publishers for commercial reasons (such as some dissertations and not -commercially attractive expenses). These niches are often located at the intersection of multiple jurisdictions and can be recognized by their own color code.
Wolf Legal Publishers is the General Publishing Partner of ELSA.

NemoVote is a globally available tool for secure live online voting. Our mission is to empower NGOs and other organisations to run effective meetings and assemblies and to provide a platform to easily share ideas and make democratic decisions. 
Based in Germany, NemoVote offers s powerful voting suite with secure E2E voting, advanced features such as real-time live voting, weighted voting, dynamic voting rights setting, advanced result accessibility settings, voting in subgroups, in-app roll call, easy onboarding and much more. Available currently in 6 languages!
Nemovote supports ELSA with the online voting system.
Sertifier is an integrable software and web service which revolutionises traditional certificate designing and printing process by allowing its customers to create and design digital and verifiable certificates. Customers can always track their certificates: whether they are received, opened, shared on social media, what kind of skill base is created in the institution and industry.
Sertifier supports ELSA with project management tasks.


Are We Europe is a young, award-winning media collective. Their mission is to explore ever-changing local European identities through beautiful print, multimedia projects, videos and podcasts.
According to Are We Europe, headlines about Europe have obsessed over Brussels, Brexit, and borders for too long, ignoring the bigger picture. Are We Europe believes that Europe needs journalism that collaborates across nations, generations and identities.
As an ELSA member, you will get a unique chance to (re)discover Europe through a new lens and enjoy discounts on membership and print magazines!
Are We Europe is ELSA's Media Partner.
PeerGrid is an online platform that aims to foster and improve connections between university students and industry-leading companies. With a highly competitive job market, successful candidates require industry knowledge and a broad network. PeerGrid aims to help students access these skill sets and networks that have historically only been available to students at select universities.
As a video platform, PeerGrid allows firms to upload inspiring and stimulating content to reach a large and diverse group of students that is broader than their traditional recruitment pool. The functionality of the platform then performs a networking process: students who watch live video uploads are matched with other members in a video chat to connect with other like-minded individuals.
Explore their opportunities here.
Peergrid is ELSA's Media Partner.

HousingAnywhere has rooms and apartments available in hundreds of cities in Europe. Whether you are accepted abroad for an exchange programme, an internship or simply would like to go abroad and live like a local, you can book your new home on HousingAnywhere with a few clicks. It's safe and efficient.
ELSA and HousingAnywhere are now partners, meaning that you can get a Premium profile that will help you in your search. To get your Premium profile sign-up here.
HousingAnywhere provides services to ELSA's members.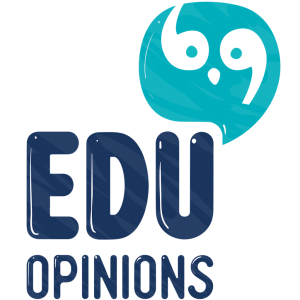 EDUopinion's is to empower students and alumni from all over the world to share their experiences to help others decide where to study. At EDUopinions, we are well aware of the impact that this choice can have on the future of each person. That is why we created a platform where everyone can check university reviews and rankings from top institutions in the world and choose the best available option. We aim to help as many people as we can, no matter where or what they want to study. EDUopinions currently holds student reviews for over 3500 institutions in 130 different countries, and both of these numbers grow with each passing day. Add your own opinion about school and help us evolve even more!
EDUopinions is ELSA's students' review partner.
Diversity Travel offers bespoke travel management services to clients within the charity, academic and non-profit sectors, serving over 1500 clients. With access to exclusive charity rates and airfares, the company recognises the importance of improving value, increasing flexibility and a focused effort on sustainability.
Diversity Travel is ELSA's travel management partner and provides services to ELSA's members.