International Bar Association
The International Bar Association (IBA), established in 1947, is the world's leading organisation of international legal practitioners, bar associations, law firms and law societies. The IBA influences the development of international law reform and shapes the future of the legal profession throughout the world. It has a membership of more than 80,000 individual lawyers, and over 190 bar associations and law societies spanning 170 countries.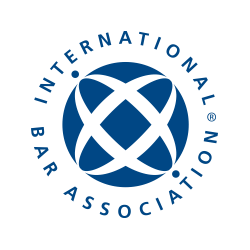 International Association of Lawyers
The International Association of Lawyers (UIA) is a global and multi-cultural organization for the legal profession. Established in 1927, it consists of members spread across 110 countries. It promotes professional development, learning and the Rule of Law while facilitating professional development, training as well as friendship, collegiality and networking among its members.
Learn more about the UIA and become a member here.
The World Trade Organization (WTO) is the only international organization dealing with the global rules of trade between nations. The goal of the WTO is to improve the welfare of the people of the Member Countries by ensuring that trade flows as smoothly, predictably and freely as possible. The WTO currently consists of 161 Member Nations. As the WTO was born out of negotiations amongst the former GATT Contracting Parties, everything the WTO Members do is a result of negotiations. Therefore, the WTO, as an intergovernmental institution, is a place where Member governments seek to negotiate trade problems. The John H. Jackson Moot Court Competition, therefore, supports the WTO's enforcement of the international trade rules via the Dispute Settlement Understanding system.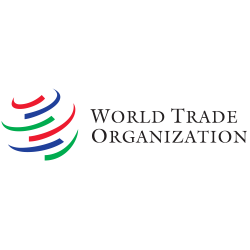 European Legal Tech Association
The European Legal Technology Association (ELTA) is an international organization focused on innovation and digital transformation of the legal sector at a European level. Our goal is to represent the interests of our members. ELTA is actively involved in social and political debate. ELTA promotes science and research and encourages a dialogue between legal technology users and developers. ELTA regularly informs its members about trends and developments. In addition, there are regular in-person and online events.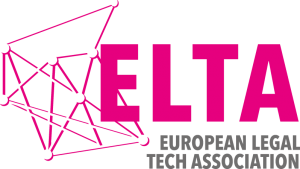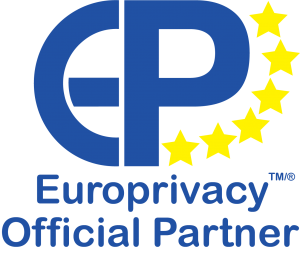 European Centre for Certification and Privacy
Europrivacy is the data protection certification scheme developed through the H2020 European Research Programme to certify conformity with the European General Data Protection Regulation (GDPR) and complementary national regulations. It is managed by an international board of expert and the European Centre for Certification and Privacy. More information available at www.europrivacy.com.
Apply for the Europrivacy course here!
The Academy of European Law (ERA) is a non–profit public foundation based in Trier, Germany, which is supported by the EU and whose patrons now include all 27 EU Member States. Its mission is to provide practitioners of law – judges, prosecutors, notaries and lawyers in private practice, business or public administration – with training and a forum for debate on EU law. At its headquarters in Trier, as well as many locations across Europe, they provide high-quality conferences and seminars supported by top speakers across numerous practice areas.