LVIII National Council Meeting of ELSA Germany
Event Navigation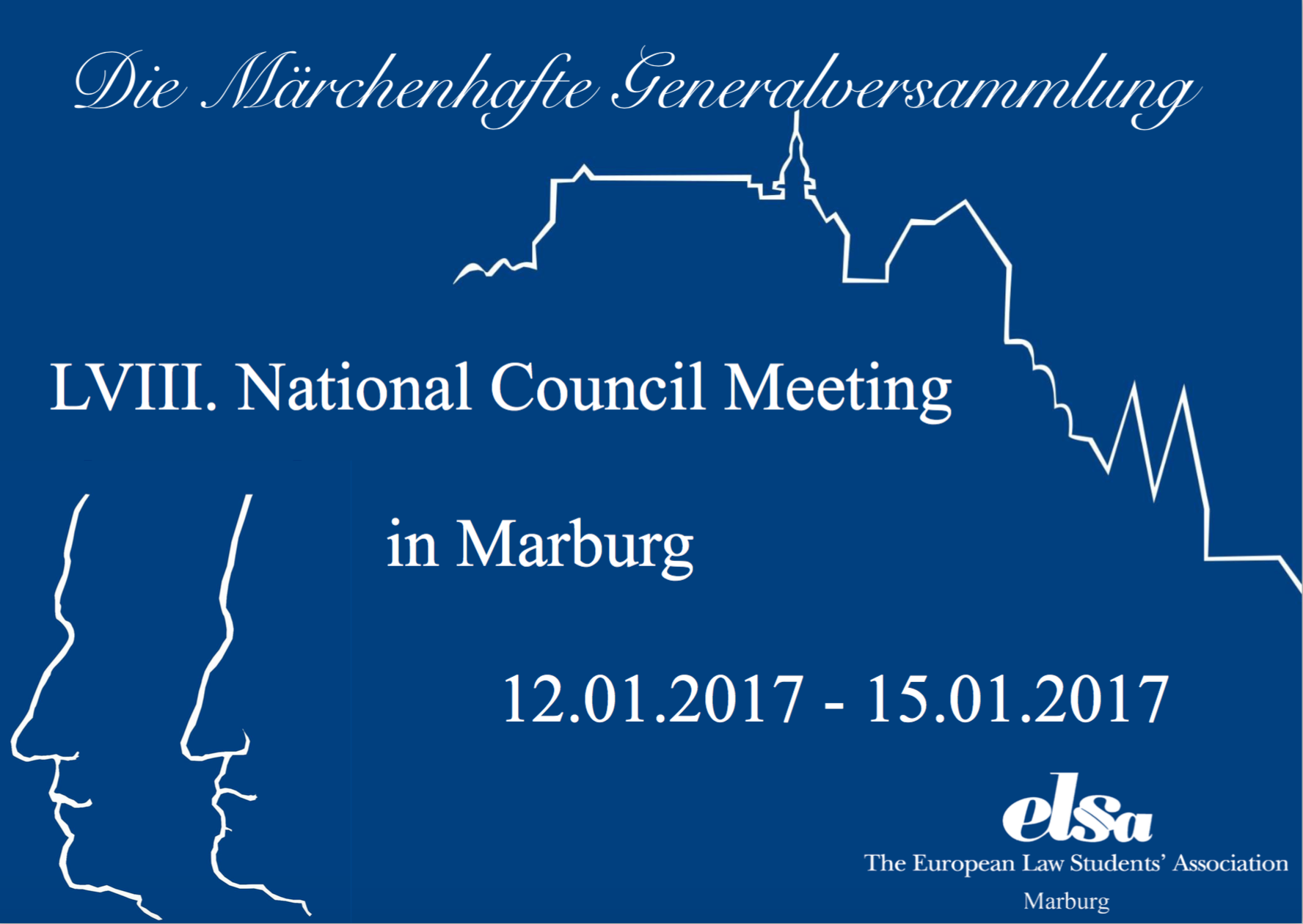 We are glad to invite our international friends to the National Council Meeting of ELSA Germany.
All international guests will be hosted by German Local Groups that will finance their participation fees. Furthermore, there will be a special programme for internationals and we try to include you into some of our workshops.
We hope to see many international guests at our NCM in Marburg!